There is a new You Too, you can vote for this new poll on the frontpage and discuss it in this thread.

The question of this new You Too is:

Would you ever get a U2 tattoo?
- I already have a U2 tattoo
- I don't, I plan to have one though
- I'd like to but my parents/(girl)friend wouldn't let me
- I have tattoos but would never have a U2 tattoo
- I have no intention of getting a U2 tattoo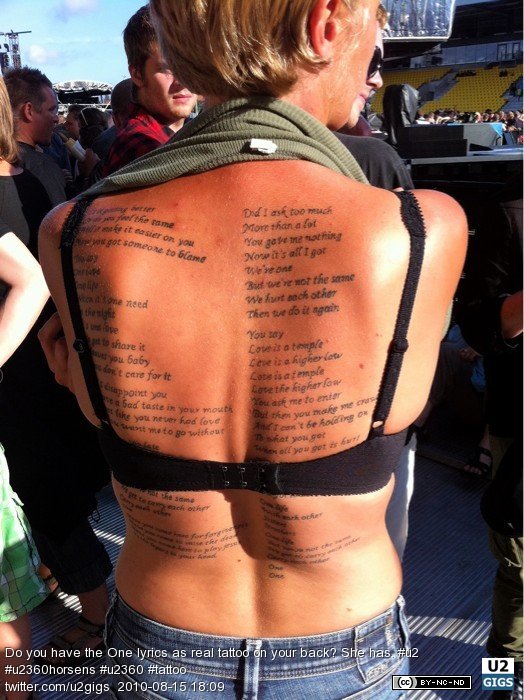 Please vote on the frontpage of the website, in this thread you can tell us why you voted for your answer.
Your vote is valued! Thank you!